Top 10 Rappers
Rap/Hip-hop is the most popular music genre in 2019. These are the most influential rappers of 2019. Neocities.
Top Music Videos
1.Drake
Drake won top artist BBMAs(Billboard Music Award) 2019. He is known as one of the best rappers in 21th century and his album and featuring were successful. Aubrey Drake Graham was born on October 24, 1986 in Toronto, Ontario. His father, Dennis Graham, is an African American and a practising Catholic from Memphis, Tennessee, and worked as a drummer, performing alongside country musician Jerry Lee Lewis.[34][35] Drake's mother, Sandra "Sandi" Graham (née Sher), is an Ashkenazi Jewish Canadian who worked as an English teacher and florist. His parents met after Dennis performed at Club Bluenote in Toronto, where he first interacted with Sandra, who was in attendance. He is a dual citizen of the United States and Canada. In his youth, Drake attended a Jewish day school, and formally celebrated becoming a Bar Mitzvah in a religious service. Net worth: US$150 million (2019) (estimate) For Drake, the change made little substantial difference. His album "Scorpion," which broke streaming records around the world, easily opened at No. 1 with the equivalent of 723,000 sales in the United States — an amount that includes a whopping 746 million streams and 160,000 copies sold as a full album.
2.Travis Scott
Jacques Berman Webster II, known professionally as Travis Scott, is an American rapper, singer, songwriter, and record producer. In 2012, Scott signed his first major-label deal with Epic Records. Travis Scott was born in Texas and he started is career on 2008. He became one of the most popular rappers in 2019. He did a collaboration with Nike.
3.Lil Nas X
Montero Lamar Hill, known professionally as Lil Nas X, is an American rapper, singer and songwriter. On December 3, 2018, Nas X released the country rap song "Old Town Road." Lil Nas X's "Old Town Road," featuring Billy Ray Cyrus, doesn't just break the record for most weeks at No. 1 on the Billboard Hot 100 on the Aug. 3-dated chart (17!); it's also the longest leader of all time on the Streaming Songs chart.
4.DaBaby
Jonathan Lyndale Kirk, better known as DaBaby, is an American rapper and songwriter from Charlotte, North Carolina. He is best known for his single "Suge", the lead single off his debut studio album, Baby on Baby. "Suge" became a commercial success and peaked at number seven on the Billboard Hot 100. In 2015, DaBaby, known as Baby Jesus at the time, started off his music career by releasing Nonfiction, his debut mixtape. He later followed this up with his God's Work mixtape series, Baby Talk mixtape series, Billion Dollar Baby, and Back on My Baby Jesus Sh*t.
5.Post Malone
Austin Richard Post, known professionally as Post Malone, is an American singer, rapper, and songwriter. Known for his introspective songwriting and laconic vocal style, Post has gained acclaim for bending a range of genres including pop, trap, hip hop, folk, and rock. Post makes music in various genres, such as pop, trap, hip hop, pop-rap, folk, rock,R&B and cloud rap.96 Post's music has been described as a "melting pot of the country, grunge, hip-hop and R&B" and Post himself has been described as versatile. His vocal style has been described as laconic. Jon Caramanica of The New York Times described Post as "an artist who toes the line between singing and rapping, and hip-hop and spooky electric folk". Malone himself has called his music "genre-less".
6.Juice WRLD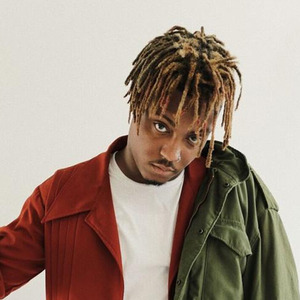 Jarad Anthony Higgins, known professionally as Juice Wrld, was an American rapper, singer, and songwriter. Born in Chicago, Illinois, he was known for his singles "All Girls Are the Same" and "Lucid Dreams" which helped him gain a recording contract with Lil Bibby's Grade A Productions and Interscope Records. He died On December 8, 2019 due to drugs.
7.Gunna
Sergio Giavanni Kitchens, better known by his stage name Gunna, is an American rapper, singer and songwriter. Best known for his collaborations with Lil Baby and Young Thug, he is signed to 300 Entertainment and Young Thug's record label, YSL Records. He started music on 2013 and became popular super fast.
8.Cardi B
Belcalis Marlenis Almánzar, known professionally as Cardi B, is an American rapper, songwriter and television personality. Born in Manhattan and raised in The Bronx, New York City, she became an internet celebrity after several of her posts and videos became viral on Vine and Instagram. She became popular aftere releasing "Bodak Yellow" and was #1 on Billboard for 26 weeks. She married with offset on 2018.
9.Lil Uzi Vert
Symere Woods was born July 31, 1994, in North Philadelphia's Francisville neighborhood. He grew up listening to Mike Jones and Ying Yang Twins; Jones' debut album was the first album he purchased. Woods later began listening to Wiz Khalifa and Meek Mill, who influenced his future style. He also began listening to Marilyn Manson, Paramore, My Chemical Romance and The All-American Rejects when he was 13 years old, and has said he is a "big Marilyn Manson fan" and called Mechanical Animals his favorite album. He started music on 2010 and his song "XO tour life3" became #1 on billboard on 2017 for more than 15weeks.
10.Lil Tecca
Tyler-Justin Anthony Sharpe, known professionally as Lil Tecca, is an American rapper, singer and songwriter. He gained recognition upon releasing his breakout single, "Ransom", which has amassed over 400 million plays on Spotify and peaked at number four on the Billboard Hot 100. His #1 song is "ransome" and the song was on of the most popular/played songs in 2019. He started music on 2016 and succeed very fast.
Drake
Travis Scott
Lil Nax X
DaBaby
Post Malone
Juice WRLD
Gunna
Lil Uzi Vert
CardiB
Lil Tecca
To learn more HTML/CSS, check out these tutorials!